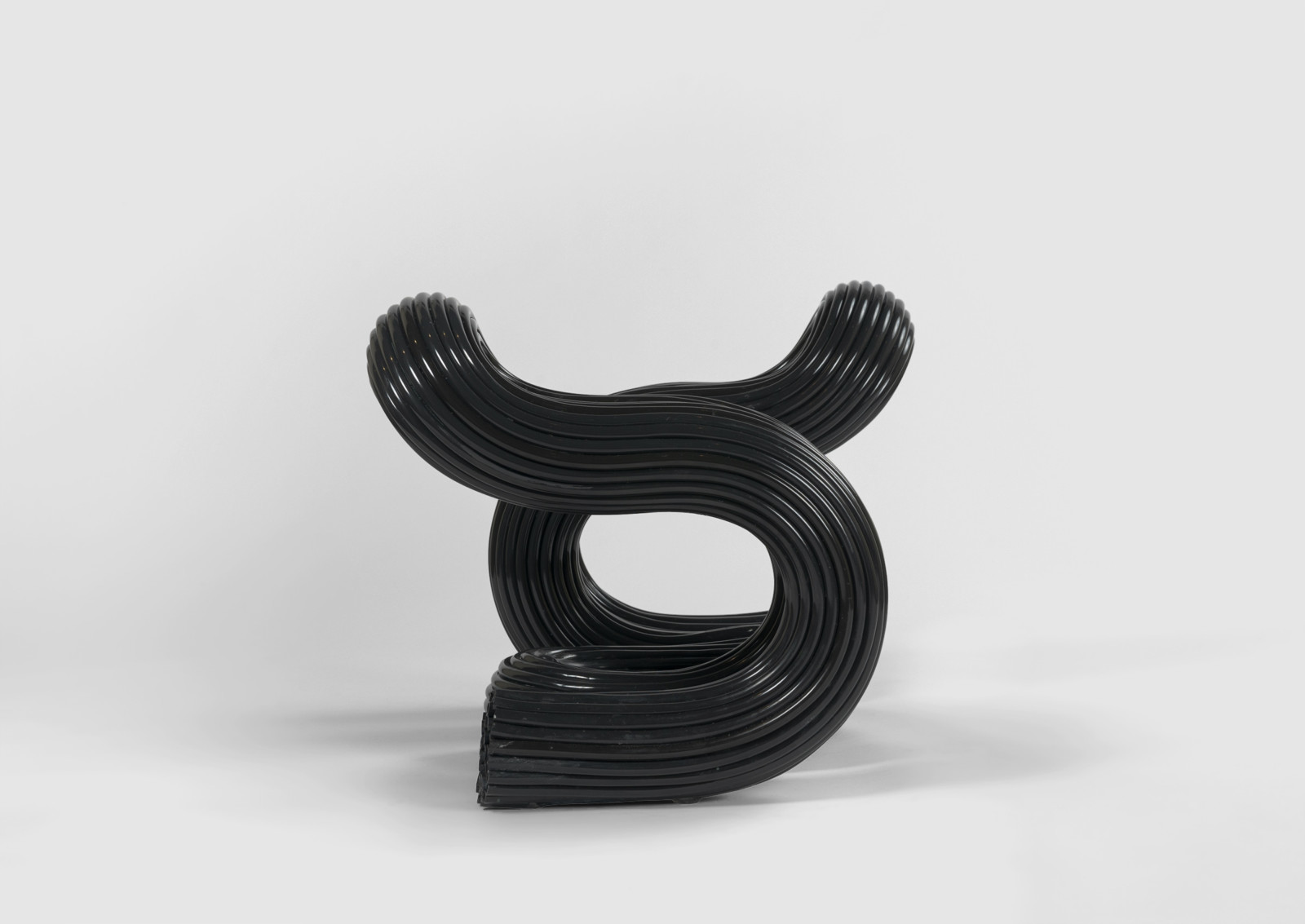 5+5M Conversation
steel, foam, rubber
w 12" x d 36" x h 24"
2019
This work consists of two chairs that are connected and opposed in position. The design utilizes a single line that undulates in 10 curving movements. 5+5M Conversation is part of the Soft Cylinders family.
One-of-a-kind, commissioned for THE CHAIR at The Future Perfect in NYC
Apr 2019 - May 2019
Please contact The Future Perfect for availability
5+5M Conversation is featured in the Hypebeast x Cole Haan collaboration Zerogrand.
Models: Megan Gabrielle and Misha photos: Michael Kusumadjaja